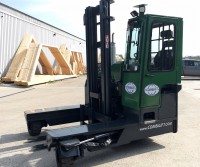 The first few months of 2016 have been very busy for Commander Handling with lots of rebuilds and new deliveries of handling equipment across the UK.
Below is a breakdown of some of the works we have been completing during the past few months:
Commander Handling Ltd replaces a well-used 12-year-old Commander C50 SL with a fresh fully rebuilt Commander C50 SL for at least 10 more years of reliable service! (Jan 2016)
We have delivered a fresh fully rebuilt CombiLift C4000 to a North Yorkshire based timber company, that should assist with their handling requirements for a long time. (Jan 2016)
Commander Handling Ltd successfully delivers another 2 fully rebuilt Commander C65 SL for a long standing customer in New Holland. (April 2016)
The team delivers the final of 4 fully rebuilt Sideloaders to a Leicester based Timber company. The machines supplied complete with a fully comprehensive 60-month service & maintenance agreement. (February 2016)
Commander Handling Ltd successfully delivers another new Baumann HX50 Sideloader to a new customer in Cornwall. We also deliver a fully rebuilt Commander C40 SA Sideloader to our new customer in Cornwall.
If you would like to know more information about the company, any of the products we offer, or require any assistance with a new or refurbed machine, please do not hesitate to get in touch with our team. We are able to offer Nexen and Baumann handling equipment across the UK, providing some of the newest models on the market.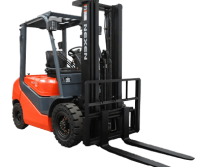 Commander Handling are a preferred supplier of Nexen lift products, whether you need, counter balance forklifts, pallet trucks, stackers reach trucks order pickers, tow trucks or full servicing packages we have the solution for you.
So if you want to know more please contact us on: (+44) 01924 827400 or send us an email [email protected]
We look forward to hearing from you soon…