Nexen Pallet Trucks
Nexen pallet trucks are specially designed to handle horizontal transportation ranging from light to heavy duties in both confined and open warehouse environments where driver comfort, reliability and low cost maintenance are key.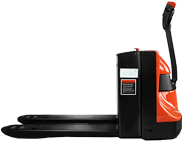 Electric Pallet Trucks
Industrial battery models from 1 tonne to 3.6 tonne capacity with ride on and walk behind options. Direct plug in to charge with built-in battery models. Available in 1.5 tonne and 1.8 tonne for the lighter user.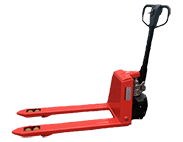 Hand Pallet Trucks
High quality hand pallet trucks available in a wide variety of fork length and width.